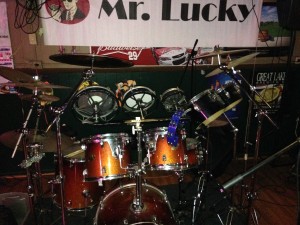 12″s
Itinerant Dubs "UR MY ID" Itinerant Dub
I pity your genre addiction.
Planetary Assault Systems "No Exit" Mote-Evolver
Relentless techno delirium that moves counter clockwise in the southern hemisphere.
Demdike Stare "Testpressing #003" Modern Love
The change will do you good.
Mark E  "Black Country Roots" Running Back
Sweeter than an benevolent honey covered puppy.
Anthony Naples "Moscato" Mister Saturday Night Records
Sweaty men churning butter back into milk.
Forward Strategy Group "The New Formal" Perc Trax
3 tracks that have not been formally introduced to each other and are much better for it.
Unknown Artist "001" Papers
Ignorance is bliss.
Shifted "The Cold Light [Part 2/2]" Avian
Nothing against Part 1 but this one is just fucking great.
Baaz "Swimmer" Slices Of Life
As my Russian masseur would say "Sooooo Deeeeeeep"
Ctrls "Shifting States" Token
As if the 2 A side cuts weren't enough to kill you there are 2 Sleeparchive tracks on the flip.
REISSUES
Fottutissima Pellicceria Elsa "Fottutissima Pellicceria Elsa" S-S Records
Chaotic punk precision that hits you in the gut, head and groin all at once. Now this is a reissue… impossibly rare, essential and affordable.
Keith Hudson "Torch Of Freedom" Hot Milk
One of thee best of Hudson's full lengths finally get's a vinyl reissue and about 300 of the 500 went straight to Japan. That didn't thwart this completist from scoring a copy. Roots like nothing you never heard. The true genius of reggae.
Rodion G.A. "The Lost Tapes" Strut
Fantastically moving psych/disco/prog/electro from the depths of the 80's communist bloc. I had the CD copy of this reissue with me when i was testing out home speakers at a local audiophile shop. It sounded like complete shit. Needless to say i didn't buy the speakers.
Vlad Tepes  "Morte Lune" Drakkar Productions
Thee last known recordings of these French noir metallers. Damaged and nearly unlistenable. Also, fucking le brilliant.
Various Artists "The Thing From The Crypt" Dark Entries
The best compilation ever made now available for people without trust funds and discerning taste in limey post everything wave.
Bernard Parmegiani  "De Natura Sonorum" Recollection GRM
Come on… seriously? You didn't know this was coming?
ONO "Machines That Kill People" Galactic Archive/Priority Male
No wave/free jazz minimal skronk with pained gospel vocals. Tortuous in the best possible way.
Günter Schickert  "Kinder In Der Wildnis" Bureau B
Thee real Krautrock Sampler or maybe a Whitman's Sampler with variations of Motorik, Komische & coconut centers.
Rudimentary Peni "Pope Adrian 37th Psychristiatric" Outer Himalayan Records
Do you like headaches? Outside the box punk? Verbose insane rambling? Then you already picked up this first time on vinyl must have motherfucker.
Palmer Rockey  "Rockey's Style" Trunk Records
Played this album of noxious stock 70s soft rock and lounge crooning ad nauseum. Imagine eating a box of gorgonzola filled King Dons and you get the idea.