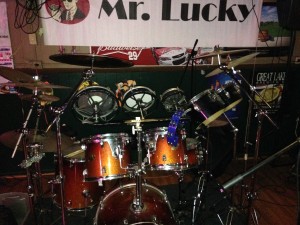 12″s
Itinerant Dubs "UR MY ID" Itinerant Dub
I pity your genre addiction.
Planetary Assault Systems "No Exit" Mote-Evolver
Relentless techno delirium that moves counter clockwise in the southern hemisphere.
Demdike Stare "Testpressing #003" Modern Love
The change will do you good.
Mark E  "Black Country Roots" Running Back
Sweeter than an benevolent honey covered puppy.
Anthony Naples "Moscato" Mister Saturday Night Records
Sweaty men churning butter back into milk.
Forward Strategy Group "The New Formal" Perc Trax
3 tracks that have not been formally introduced to each other and are much better for it.
Unknown Artist "001" Papers
Ignorance is bliss.
Shifted "The Cold Light [Part 2/2]" Avian
Nothing against Part 1 but this one is just fucking great.
Baaz "Swimmer" Slices Of Life
As my Russian masseur would say "Sooooo Deeeeeeep"
Ctrls "Shifting States" Token
As if the 2 A side cuts weren't enough to kill you there are 2 Sleeparchive tracks on the flip.
REISSUES
Fottutissima Pellicceria Elsa "Fottutissima Pellicceria Elsa" S-S Records
Chaotic punk precision that hits you in the gut, head and groin all at once. Now this is a reissue… impossibly rare, essential and affordable.
Keith Hudson "Torch Of Freedom" Hot Milk
One of thee best of Hudson's full lengths finally get's a vinyl reissue and about 300 of the 500 went straight to Japan. That didn't thwart this completist from scoring a copy. Roots like nothing you never heard. The true genius of reggae.
Rodion G.A. "The Lost Tapes" Strut
Fantastically moving psych/disco/prog/electro from the depths of the 80's communist bloc. I had the CD copy of this reissue with me when i was testing out home speakers at a local audiophile shop. It sounded like complete shit. Needless to say i didn't buy the speakers.
Vlad Tepes  "Morte Lune" Drakkar Productions
Thee last known recordings of these French noir metallers. Damaged and nearly unlistenable. Also, fucking le brilliant.
Various Artists "The Thing From The Crypt" Dark Entries
The best compilation ever made now available for people without trust funds and discerning taste in limey post everything wave.
Bernard Parmegiani  "De Natura Sonorum" Recollection GRM
Come on… seriously? You didn't know this was coming?
ONO "Machines That Kill People" Galactic Archive/Priority Male
No wave/free jazz minimal skronk with pained gospel vocals. Tortuous in the best possible way.
Günter Schickert  "Kinder In Der Wildnis" Bureau B
Thee real Krautrock Sampler or maybe a Whitman's Sampler with variations of Motorik, Komische & coconut centers.
Rudimentary Peni "Pope Adrian 37th Psychristiatric" Outer Himalayan Records
Do you like headaches? Outside the box punk? Verbose insane rambling? Then you already picked up this first time on vinyl must have motherfucker.
Palmer Rockey  "Rockey's Style" Trunk Records
Played this album of noxious stock 70s soft rock and lounge crooning ad nauseum. Imagine eating a box of gorgonzola filled King Dons and you get the idea.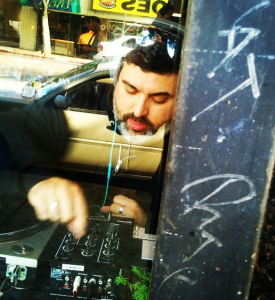 NO REISSUES.
NO ORDER.
NOT FOR USE BY LAZY CHEAP DOWNLOADERS THAT CAN'T THINK FOR THEMSELVES.
EPs
Golden Teacher "Do Not Go Gentle Into That Good Night" EP Optimo Music
Rolling thunder of the highest order that makes all other danse music seem as pale as Rolling Rock.
Stefan Jaworzyn "EP2" Shock
The past master reclaims the throne usurped by poseur noise children.
Funerary Box "Hell-Hammered Horror" Rescued From Life Records
American metal masterpiece from the heart of the darkened middle of the country.
Wareika Hill Sounds "No More War EP" Honest Jon's Records
Ever chew beef jerky underwater? Me either and this 10″ is beautiful.
Ivvvo "Light Moving" Fourth Wave
A remixed dream that Carl Craig had about an Acid House party at a Hotel Ibis in 1993.
Yves De Mey "Metrics" Opal Tapes
Unwrapping a Clark bar in the dark for 22 minutes and finally getting to eat it when the lights go on.
Madteo "Strumpetocracy" EP Nuearth Kitchen
A broken people mover that has a mind of it's own but never trips you up and gets you exactly to where it wants you to be.
Kanding Ray "Tempered Inmid" EP Stroboscopic Artefacts
Clean cut killer makes dapper corpses.
Anika EP Stones Throw
Ice cold sex with the most popular girl at the military academy.
Powell "Untitled" The Death Of Rave
Know wave masterpiece from a mind more thoroughly brilliant than yours.
FULL LENGTHS
Special Request "Soul Music" Houndstooth
Massive rewind since it's release. Ride VIP alone would make this my AOY but the 11 other tracks are just as mind blowing/body moving.
Call Back The Giants "The Marianne" Kye
Thee most comforting strangeness i have ever not understood. In a world where other worldliness is rare this is a breath of fresh air
Raspberry Bulbs "Deformed Worship" Blackest Ever Black
Lean and thick like a politically incorrect New York strip steak. Knife and fork blackened punk for those that use deodorant.
VoiVod "Target Earth" Century Media
Never ever thought i would like another VoiVod album since Outer Limits let alone one without the late great Piggy but this is a monster.
Sven Weisemann "Inner Motions" Mojuba
Billowy house the way it's supposed to be.  If I could transform this record into a pillow i would sleep for years at a time.
Basic House "Oats" Alter
Alien compositions translated from ancient scrolls and etched onto wax.
A stunning work of both vision and intrigue.
Messages "Mirage" Root Strata
Impossibly transgressive trance that in any other hands would come across as upper middle class WOMADian drivel.
Endless Boogie "Long Island" No Quarter
Proof, yet again, that real Rock is best made by derelict old folks. Forget the past, live for today.
KMFH "Boat Party" Wild Oats
Varied and thoroughly consistent, this record moves every part of your anatomy and a few vital organs.
Hoax "Hoax" Hoax Records
1st and maybe only full length from the best hardcore band in the US of A.
Please have something handy to rip to shreds when spinning this fucker.
So very tired of that one picture of me circulating on every fucking web site.
If you feel so inclined to put my picture up with your article referring to me as a "techno noise project" then at least use this approved photo.
Thank and Fuck you,
James A. Donadio