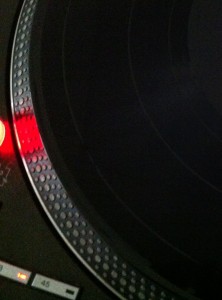 Although the ass end of 2012 was heavy with the heavy hitters, it was an all around banner year for technoid soundsz.  The 12″ has always been my favorite format and these are my favorites from the last 12 months.
1. Milton Bradley "Reality Is Wrong" Prologue
Techno cathedral built from muscle memory.
2. Powell "Body Music EP" Diagonal
Every time i hear a new record by this guy i want to burn my gear.
3. Fit Featuring Gunnar Wendel "Enter The Fog" FXHE Records
"They don't write 'em like that anymore" – Greg Kihn
4. Appian\Segv "Split EP" Sly Fox Records
2 artists, 4 tracks 1 out of nowhere classic.
5. Vladislav Delay "Espoo" Raster-Noton
Welcome back to innovation.
6. Tuff Sherm "Pharmacy EP" The Trilogy Tapes
Baked, fresh.
7. Shxcxchcxsh "Nmhnmhnmnmh" HEM
indescribablyfuckingbrilliantrecord
8. Mala "Stand Against War / Maintain Thru Madness" DMZ
Reclaiming D**S*** by pushing around bass weight.
9. Leftover "Der Kirschbaum EP" Baum Records
High water mark in a flooded genre.
10. Go Hiyama "Arc One" Token
Compression got a hold on me.