This year had a shit ton of great albums.  I could have easily made this a top 20 and still had regrets but this ain't modern day little league baseball so not everyone gets to feel special. As a concession and a lame tie in, I did decide to make it a top 12.
The guidelines still apply: Only NEW releases.  No reissues or compilations.
So take a gander and commence to bitching because making a stink about year end lists is in vogue.
1. Spacin' "Deep Thuds" Richie
Freak flags in rock were flying half mast until these basement cretins raised them high and set them on fire.
2. Goat "World Music" Rocket Recordings
A Dunlop wah wah pedal, lingonberries & coup de poudre.
3. KA "Grief Pedigree" Iron Works
Middle age rage.
4.Vladislav Delay ?"Kuopio" Raster-Noton
Formless function perfection.
5. Bailter Space "Strobosphere" Fire
Cryogenically sealed since 1992 and still fresh.
6. Austin Cesear  "Cruise Forever" Public Information
Dreaming about wind while sleeping in a warehouse.
7. Belbury Poly "The Belbury Tales" Ghost Box
Ghosts with Earl Grey stained teeth haunting the library.
8. Thought Broadcast "Emergency Stairway" Editions Mego
Chiaroscuro drawings on a factory floor.
9. Messages "Message Bag" De Stijl
Ragged garage raga.
10. Silent Servant "Negative Fascination" Hospital
A sentence that tells more of a story than a novel.
11. Madteo "Noi No" Sähkö Recordings
WTF parmigiana.
12. Moonrises  "Moonrises" Galactic Archive / Logan Hardware
Hate the player, not the game.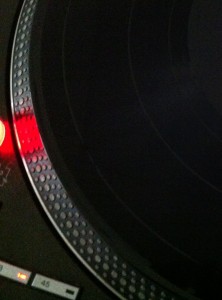 Although the ass end of 2012 was heavy with the heavy hitters, it was an all around banner year for technoid soundsz.  The 12″ has always been my favorite format and these are my favorites from the last 12 months.
1. Milton Bradley "Reality Is Wrong" Prologue
Techno cathedral built from muscle memory.
2. Powell "Body Music EP" Diagonal
Every time i hear a new record by this guy i want to burn my gear.
3. Fit Featuring Gunnar Wendel "Enter The Fog" FXHE Records
"They don't write 'em like that anymore" – Greg Kihn
4. Appian\Segv "Split EP" Sly Fox Records
2 artists, 4 tracks 1 out of nowhere classic.
5. Vladislav Delay "Espoo" Raster-Noton
Welcome back to innovation.
6. Tuff Sherm "Pharmacy EP" The Trilogy Tapes
Baked, fresh.
7. Shxcxchcxsh "Nmhnmhnmnmh" HEM
indescribablyfuckingbrilliantrecord
8. Mala "Stand Against War / Maintain Thru Madness" DMZ
Reclaiming D**S*** by pushing around bass weight.
9. Leftover "Der Kirschbaum EP" Baum Records
High water mark in a flooded genre.
10. Go Hiyama "Arc One" Token
Compression got a hold on me.